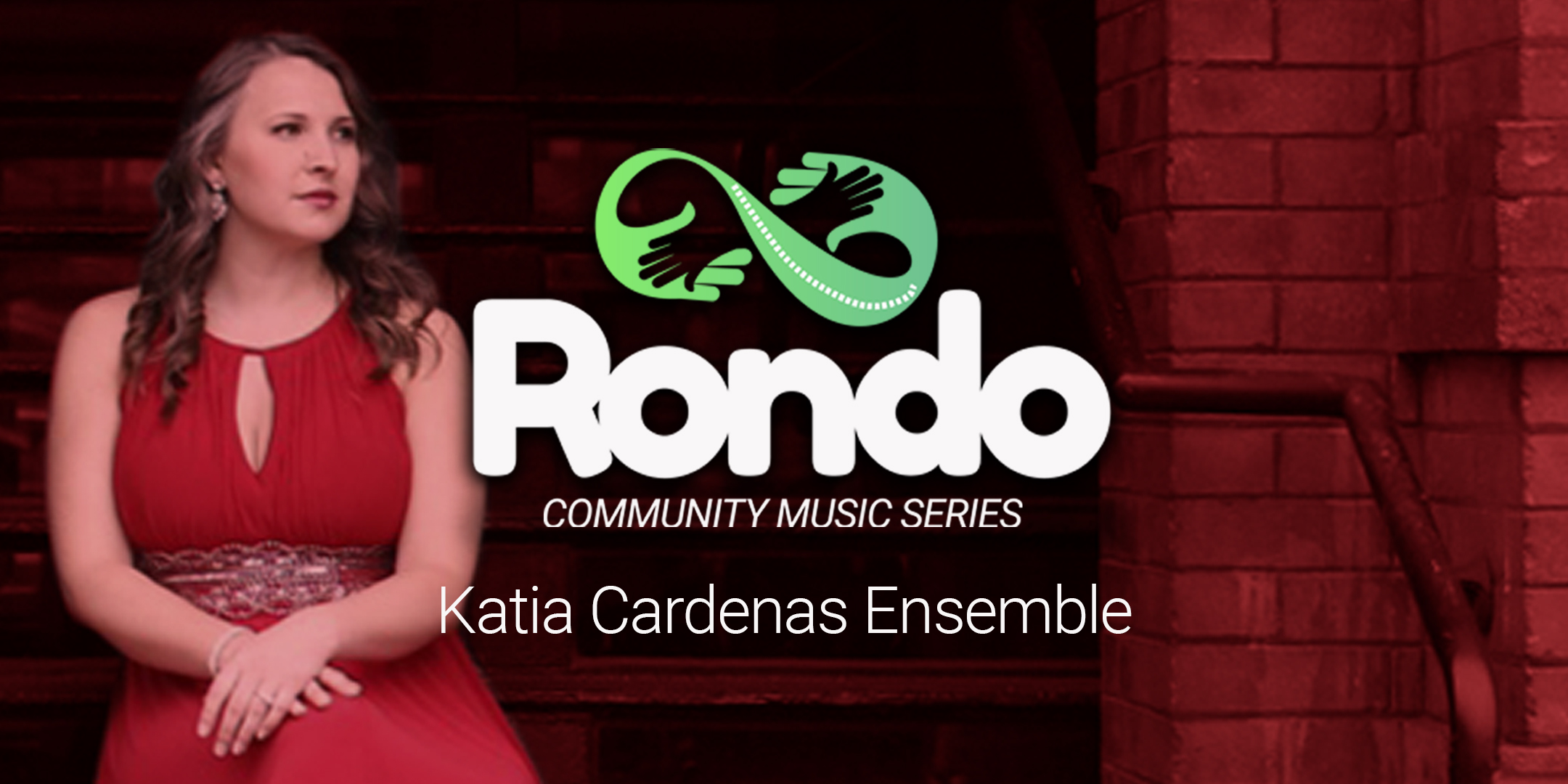 The Rondo Community Music Series - Katia Cardenas Ensemble
Date/Time:
Saturday, December 2, 2023
7:00 pm – 8:00 pm
Offer:
Concert — Performance byKatia Cardenas Ensemble
Event Details:
December 2nd, 7pm
Luminous, multi-genre vocalist and international touring artist Katia Cardenas inspires audiences with her sultry, soulful voice and infectious energy and presence. Possessing an impeccable range and dynamic style, Katia grew up in a musical family, and her professional training came largely "on the job," performing throughout high school with her mother's Bay Area bands and collaborating with her Seattle-based father on numerous recording projects.
After graduating from Macalester College in 2010, Katia took the Twin Cities by storm, landing regular shows at The Dakota, and performing as the Featured Artist for the grand opening of the Dakota's St. Paul venue, "Vieux Carré." She's since appeared at such respected local venues as Crooners, kj?s hideaway, Jazz Central Studios, the "Saturday Night Jazz" Series, and The Twin Cities Jazz Festival, as well as venues in Colorado, Seattle, California and Central México. Katia has also performed with Funk/Soul/R&B bands Casablanca Orchestra, Sonically Speaking, Blue Water Kings and Boogie Wonderland. 
After taking an almost 3-year hiatus from performing 2019-2021 to focus on her voice health, Katia's "back at it" with a newfound appreciation for dynamics and subtlety in her performance. Her connection to the Twin Cities music scene dates back to the 1980s when her dad, Mark Cardenas, played keyboards for Morris Day & The Time on their Ice Cream Castles album and the film Purple Rain, and with Jesse Johnson's Review. Katia is passionate about education and the arts, and recently transitioned out of her role as Executive Director of Minnesota Jazz Education (Formerly the Dakota Foundation for Jazz Education) to join Walker West Music Academy as a Program Director.
"Katia Cardenas has long since been embraced by elders and peers alike. This is due mostly to raw talent, but she has an affability and charm that is impossible to resist." (Kevin O'Connor, Jazz 88/KBEM 88.5 FM )
?...a young but veteran vocalist who can cover Ella Fitzgerald and Billie Holiday, yet is equally adept at modern folk/pop/blues.? (Jazz Police)
"[She has] the pipes to get over an R&B tune, but also has the instincts and subtlety to handle jazz standards.? (Rhythm & Grooves).
"I can honestly say that this artist, this interpreter of song, is one you won?t forget. Katia is the real deal, and will leave you wanting to hear more."
- Patty Peterson, Twin Cities Jazz Icon
Learn more about Katia Cardenas and her upcoming projects and performances at KatiaCardenas.com.
View the full lineup: https://walkerwest.org/rondo-community-music-series/
Register for in person attendance: https://www.eventbrite.com/e/katia-cardenas-ensemble-tickets-742469926537?aff=oddtdtcreator
Register for virtual attendance: https://www.crowdcast.io/c/eeal7hnt7uex
Location:
Walker West Music Academy
760 Selby Avenue
Saint Paul, MN 55104
---
Reserve a Pass
Offer: Concert — Performance byKatia Cardenas Ensemble
Date/Time: Saturday, December 2, 2023 7:00 pm
You must be logged in to reserve a pass.