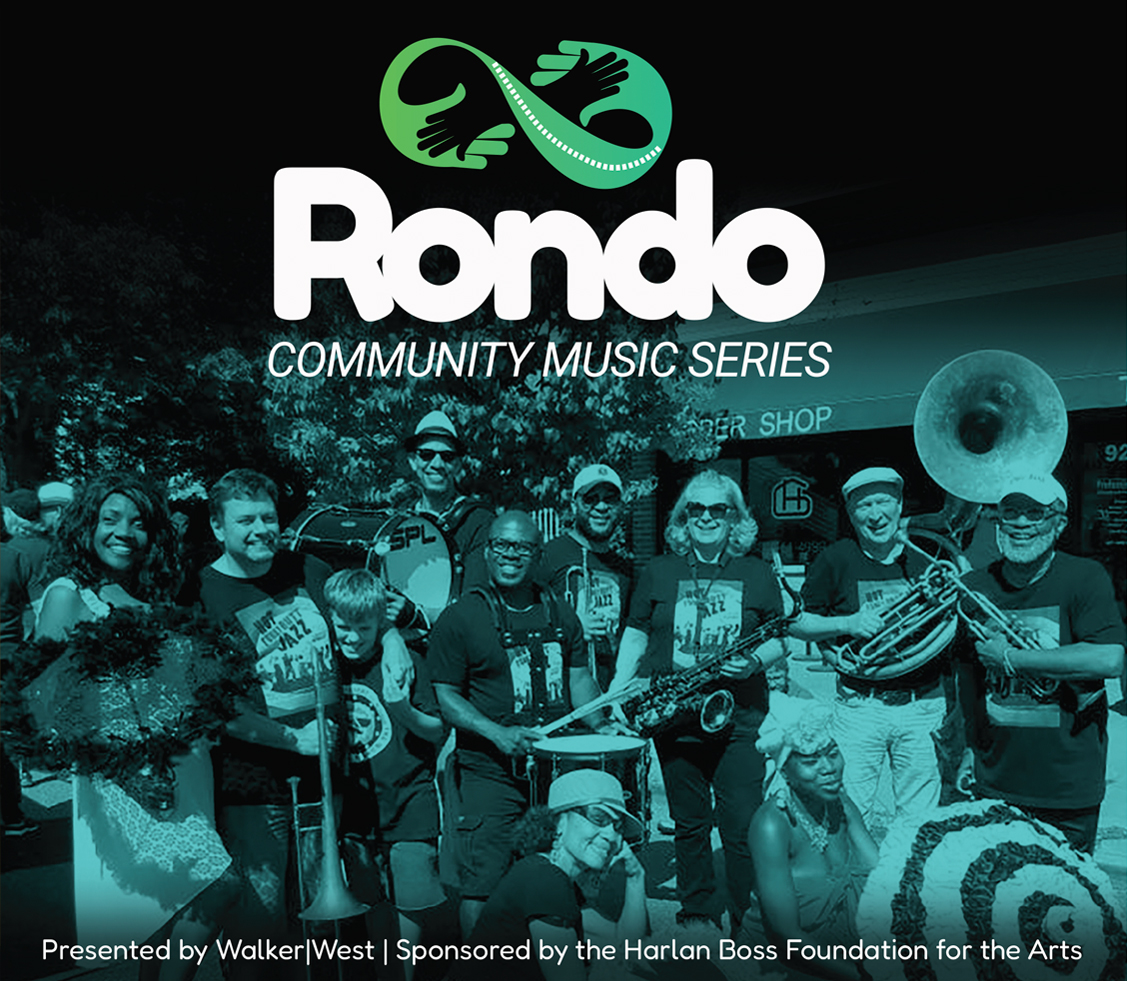 The Rondo Community Music Series - Selby Avenue Brass Band ft. Thomasina Petrus
Date/Time:
Saturday, September 30, 2023
7:00 pm – 8:00 pm
Offer:
Concert — Performance by Selby Avenue Brass Band ft. Thomasina Petrus
Event Details:
September 30th, 7pm
We are glad to welcome again Selby Ave Brass Band ft. Thomasina Petrus back to the series for the FOURTH time. This group always brings something dynamic to the stage. Be sure to tell a friend about this upcoming set.
The Selby Avenue Brass Band brings a unique voice to the Twin Cities music scene with a mix of New Orleans jazz and other genres. The group is led by Tom Wells, tubist, arranger, composer, and Walker|West teaching artist. The band features Twin Cities premier vocalist, Thomasina Petrus.
View the full lineup: https://walkerwest.org/rondo-community-music-series/
Register for in person attendance: https://www.eventbrite.com/e/selby-avenue-brass-band-ft-thomasina-petrus-tickets-700509772587?aff=oddtdtcreator
Register for virtual attendance: https://www.crowdcast.io/c/v21goyi4g0m5
Location:
Walker West Music Academy
760 Selby Avenue
Saint Paul, MN 55104
---
Reserve a Pass
Offer: Concert — Performance by Selby Avenue Brass Band ft. Thomasina Petrus
Date/Time: Saturday, September 30, 2023 7:00 pm
You must be logged in to reserve a pass.