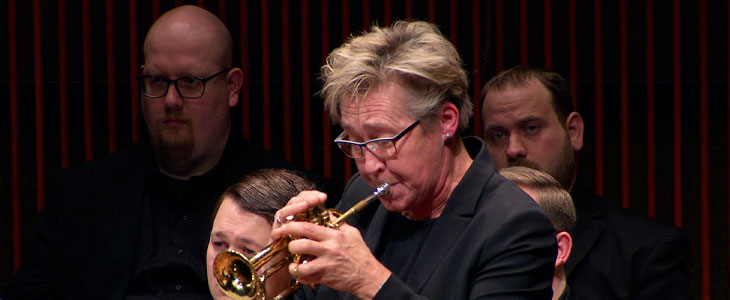 Corelli's "Christmas" Concerto
Date/Time:
Thursday, November 30, 2023
7:00 pm – 8:30 pm
Offer:
2 best available tickets — Thursday, November 30, 7:00pm
Event Details:
Fans of Baroque music need look no further - join us for a concert that showcases SPCO members both as soloists and as stellar chamber musicians! Following Arcangelo Corelli's titular Concerto Grosso, a full-bodied work that is both mournful and energetic, SPCO trumpeter Lynn Erickson will play a dazzling Baroque concerto. Works by Georg Philipp Telemann and Antonio Vivaldi provide unique instrumentations that highlight the musical diversity of the SPCO, while Philip Glass' Echorus for Two Violins and Strings brings a minimalist sensibility - an ethereal heartbeat through the light pulse of SPCO musicians in unison. 
 Please note: All tickets will be held at Will Call. Please arrive at least 45 minutes prior to the concert to pick up your tickets. If you have any questions, or if you or a member of your party have any special accessibility requirements (e.g. wheelchair seating, large print programs, etc.), please contact our Ticket Office.

The Ticket Office can be reached by phone at 651.291.1144 between the hours of 12:00pm-5:00pm Monday through Friday and 11:00am-3:00pm Saturday.

Location:
The Saint Paul Chamber Orchestra — Temple Israel
2324 Emerson Avenue South
Minneapolis, MN 55405
Parking Information:
A free surface lot is located behind Temple Israel, and street parking is available nearby. Enter from parking lot doors behind the Temple (not Emerson Ave.)
Organization Details: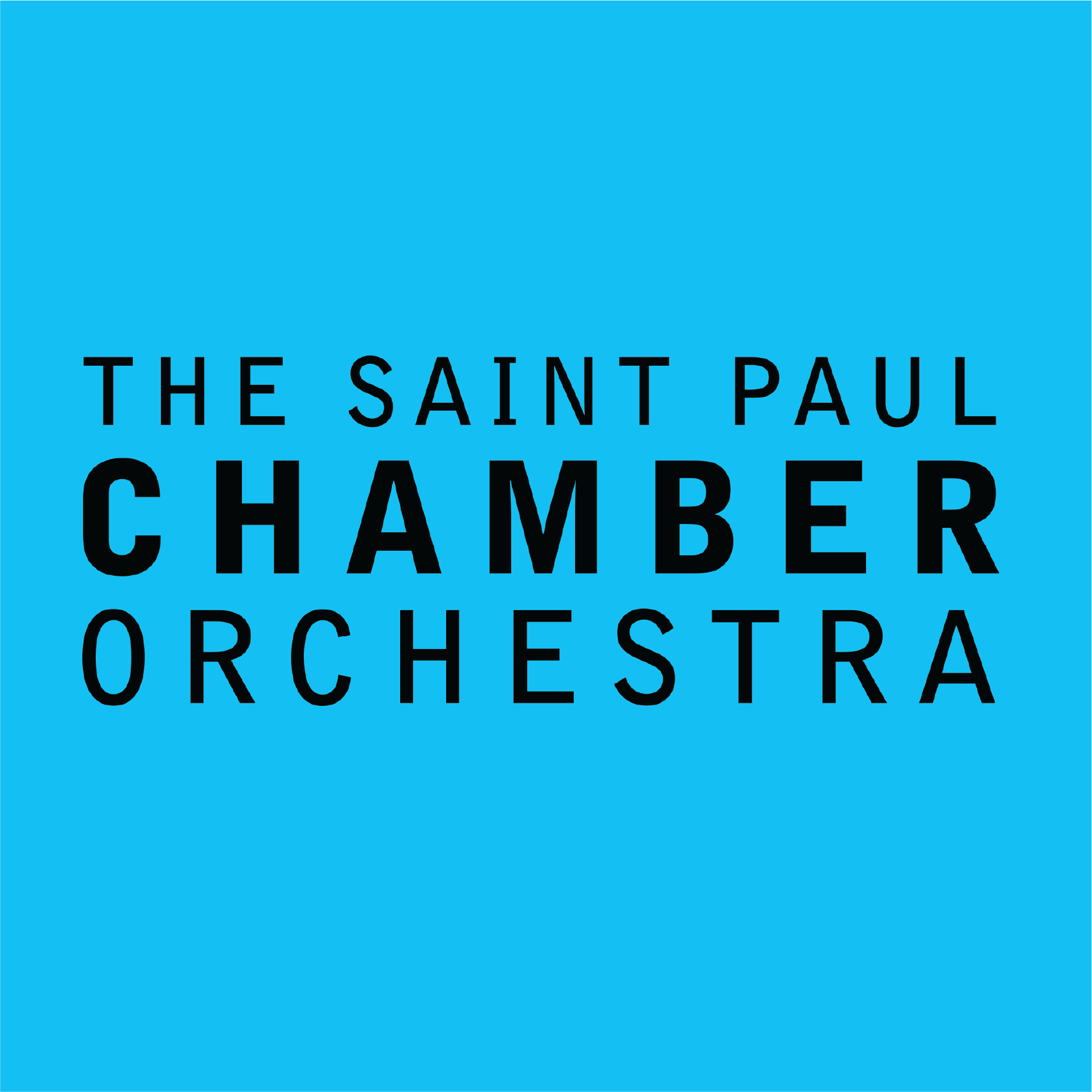 Renowned for its artistic excellence, remarkable versatility of musical styles and adventurous programming, The Saint Paul Chamber Orchestra is widely regarded as one of the finest chamber orchestras in the world. Now in its 65th concert season, the SPCO has recently undergone transformational change with the opening of its new home, the Ordway Concert Hall, the addition of a new generation of players, and significant changes in its artistic vision. The SPCO is primarily an unconducted ensemble that performs a broad range of repertoire from Baroque to new music and works in close collaboration with a dynamic roster of Artistic Partners. The virtuoso musicians of the SPCO present more than 100 concerts and educational programs in the Twin Cities each year. The orchestra's free online Concert Library receives more than 350,000 visits annually and offers both live and on-demand videos of concerts that can be viewed anytime, anywhere, completely free of charge. Through its partnership with Classical Minnesota Public Radio, the SPCO is regularly heard on public radio programs that reach nearly 850,000 listeners each week on over 250 stations. Additionally, the SPCO has released 68 recordings, including its recent critically-acclaimed recording of Wolfgang Amadeus Mozart Piano Concertos with Artistic Partner Jeremy Denk and the 2018 Grammy Award-winning recording of Franz Schubert's Death and the Maiden with violinist and former Artistic Partner Patricia Kopatchinskaja. The SPCO has commissioned 162 new works and tours nationally and internationally, including recent engagements in Europe and New York City, and a prestigious residency with violinist Joshua Bell at the 2021 Bravo! Vail Music Festival.
---
Reserve a Pass
Offer: 2 best available tickets — Thursday, November 30, 7:00pm
Date/Time: Thursday, November 30, 2023 7:00 pm
You must be logged in to reserve a pass.