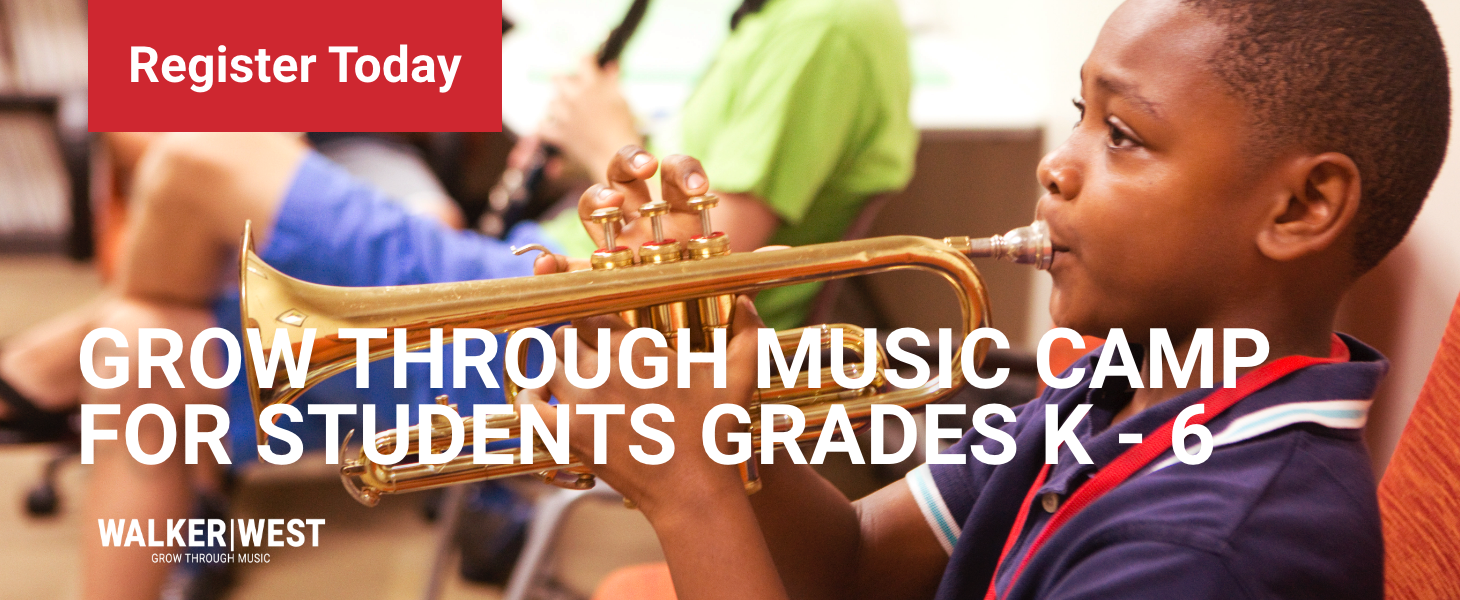 REGISTRATION OPEN: "Grow Through Music" Summer Camp
Date/Time:
Monday, July 11, 2022
8:00 am – 12:00 pm
Offer:
Walker|West Music Academy — $45 off Tuition
Event Details:
July 11 - 29, 2022
Monday thru Friday | 8 AM - 12 PM daily | (Grades K-6)
Our "Grow Through Music" camp offers a fun introduction to a variety of instruments for beginning students, and a way to reconnect with friends and instructors for returning students. Campers will learn in a supportive small group environment with a chance to perform during our end of camp presentation.
Classes include:
Piano, Wind Instrument, African Drumming, Music Production and Songwriting
Teaching Artists:
 Jack Breen, William Duncan, Taylor Hamilton, Ghana Mbaye, McKinley West
Tuition regularly $450, smARTpass offer save $45 (Tuition includes breakfast and lunch)
For questions contact info@walkerwest.org
Location:
Walker West Music Academy
760 Selby Avenue
Saint Paul, MN 55104
---
Reserve a Pass
Offer: Walker|West Music Academy — $45 off Tuition
Date/Time: Monday, July 11, 2022 8:00 am
You must be logged in to reserve a pass.