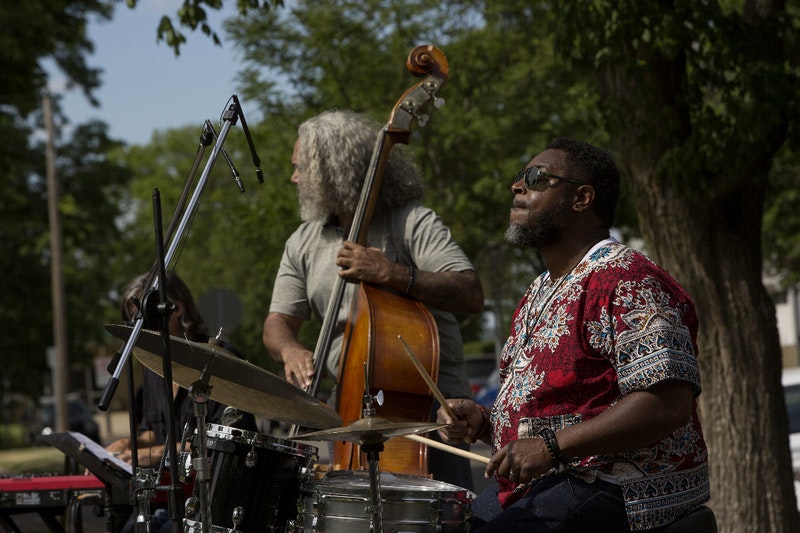 The Rondo Community Music Series - Kevin Washington Quintet
Date:
Friday, October 29, 2021
Offer:
Virtual Concert — Performance by The Kevin Washington Quintet as part of the Rondo Community Music Series
Event Details:
Kevin is among the most versatile of jazz musicians-as adept at playing straight ahead tunes as he is incorporating Afro-Latin rhythms on hip-hop into his sets. He has studied under legendary drummer Max Roach and has played with top jazz performers such as saxophonist Antonio Hart and James Carter. Kevin is a Walker|West instructor.
RSVP today, for the Rondo Community Music Series and be sure to tell a friend!
Time: 7:00PM
Location:
https://www.crowdcast.io/walkerwest
---
Reserve a Pass
Offer: Virtual Concert — Performance by The Kevin Washington Quintet as part of the Rondo Community Music Series
Date: Friday, October 29, 2021
You must be logged in to reserve a pass.