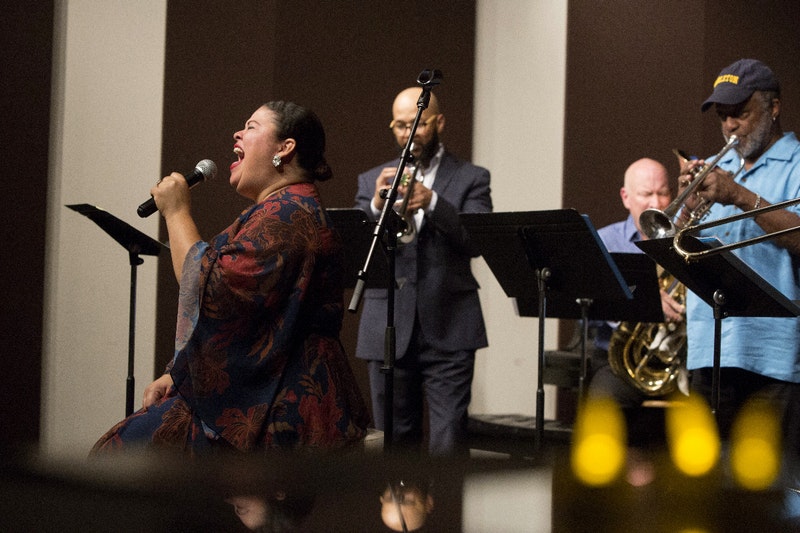 The Rondo Community Music Series - Selby Avenue Brass Band, featuring Thomasina Petrus
Date:
Friday, October 15, 2021
Offer:
Virtual Concert — Performance by the Shelby Avenue Brass Band, Featuring Thomasina Petrus as part of the Rondo Community Music Series
Event Details:
The Selby Avenue Brass Band brings a unique voice to the Twin Cities music scene with a mix of New Orleans jazz and other genres. The group is led by Tom Wells, tubist, arranger, composer and Walker|West instructor. The band features Twin Cities premier vocalist Thomasina Petrus.
RSVP today, for the Rondo Community Music Series and be sure to tell a friend!
Time: 7:00PM
Location:
https://www.crowdcast.io/walkerwest
---
Reserve a Pass
Offer: Virtual Concert — Performance by the Shelby Avenue Brass Band, Featuring Thomasina Petrus as part of the Rondo Community Music Series
Date: Friday, October 15, 2021
You must be logged in to reserve a pass.