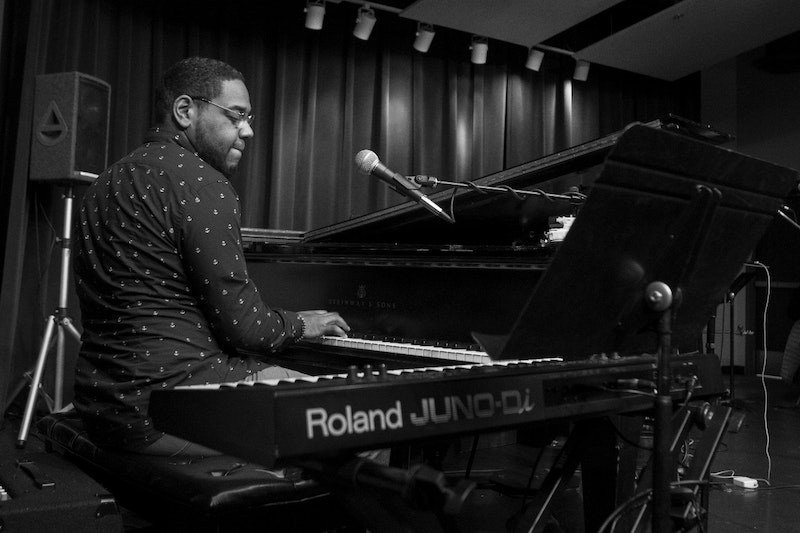 The Rondo Community Music Series - Jacob Dodd
Date:
Saturday, February 11, 2023
Offer:
Virtual Concert — Performance by Jacob Dodd
Event Details:
Saturday, February 11, 2023 - Save your spot
During Black History Month, catch this wonderful performance from Walker|West Teaching & Performance artists, Jacob Dodd. This is Jacob's first performance for this series.
Minnesota native, Jacob Dodd graduated from Jackson State University in 2013 with a BA in Piano Performance. During his undergrad years Jacob was a member of the iconic Sonic Boom of the South marching band, even becoming a saxophone section leader for multiple years.
After graduation, Jacob quickly transitioned into his music career by returning to his home state becoming assistant music director at his home church in St. Paul, MN. After a few years, he is became the Minister of Music. He also started to become a collaborative musician by accompanying and piloting a piano program for a nonprofit children's chorus called 'ComMUSICation,' for youth in his community.
Jacob also has collaborated with an eclectic background of artists such as Stokley, Dottie Peoples, 'The Voice' Jesse Larson, and Kierra Sheard, to name a few. Jacob currently teaches private/school partnership group piano lessons of a wide range musical styles, and freelances with local/internationally acclaimed musicians across the Twin Cities. He also has done some piano instruction at Minneapolis College.
In order to watch with us in our virtual music hall, be sure to click 'Save My Spot' when you get to Crowdcast, to get updates about this show, including a reminder just before show begins.
https://walkerwest.org/rondo-community-music-series/ 
Location:
https://walkerwest.org/rondo-community-music-series/
---
Reserve a Pass
Offer: Virtual Concert — Performance by Jacob Dodd
Date: Saturday, February 11, 2023
You must be logged in to reserve a pass.